Funnel Accountability Program
Are you tired of trying to figure out where you are losing your clients?

Do the words lead magnet, read magnet, tripwire, and funnel give you a headache?

Do you know you need a funnel but are confused as to what that may look like or what you need to get into place?

Would accountability, guidance, and support help you get your funnel in place?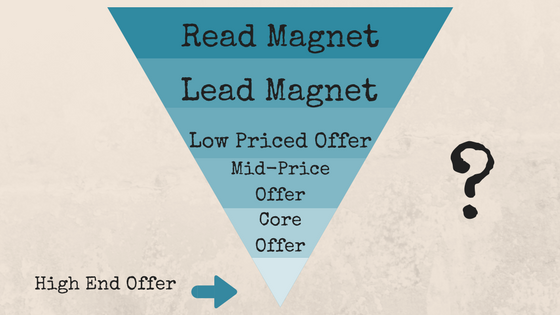 I have been hearing from a lot of my clients and friends in the female entrepreneurial world that they just don't get funnels. It doesn't make intuitive sense to them and because of this they don't know what to do and are literally leaving people and money on the table.
Funnels can be something that are really hard for business owners to understand, and with everything else you need to understand and keep on top of as an entrepreneur, why keep track of one more thing? I have been working with and on funnels, since I started with marketing online back in 2008 and they are something I just immediately understand. All the moving parts and the way to see where you are losing people in your funnel can be so mind-boggling, and yet is something I intuitively understand.
I am here to help and I have something that could make the difference between having a community and mailing list that is constantly growing, and losing people out the sides of your funnel when they don't know what the next step to work with you is.
Funnel Accountability Program:  6-month program.
60-minute kick-off call to figure out where you are in your business, where your current funnel looks like and what the gaps are

Planning timeline that is broken down into monthly and weekly goals to get the content gaps created and implemented

A visual representation of what your funnel will look like once the missing pieces are put in place

A total 5  –  30 minute (one for each of the remaining 5 months) accountability calls to answer questions and find out where you are at.   

Weekly email reminders at the end of the week as to what is due at the beginning of the next week.
The price for new clients for this 6-month course is $997 and can be broken up into 6 payments of $197.
Special pricing for existing clients.
Contact Me To Set Up A Complimentary Call